Computer Solutions S.A. (CSSA) was founded in Athens in 1987, as a result of the cooperation of experts in the fields of Information Technology and the Health Care Sector.

Computer Solutions is a software house with more than 30 years of experience in the field of Information Technology. It is the leading Health IT solution provider in Greece, able to develop and support large scale IT projects and Web/ Cloud solutions with an agile mindset and methodology, cutting-edge technologies, full compliance to international standards, as well as state-of-the-art interoperability through a robust HL7/SOA platform.
Currently, CS has a clientele that consists of 60 public hospitals and private clinics, 80 social welfare institutions and more than 50 diagnostic centers and medical laboratories. Its products include a complete IHIS platform (ASCLEPIOS™ HOSPITAL) that covers all functional areas of a modern Health Care institution and a mature cloud Personal Health Record application (MedIndoBook™ for web, Android®, and iOS®). The goal of Computer Solutions is to provide high-quality software using web application development, software development, engineering, integration, technology consulting, project management, and mobile application development practices.
CSSA also has a Research and Development (R&D) department, the focus areas of which involve chronic disease monitoring, machine learning and artificial intelligence, biosignals, computer vision and image processing. CSSA has played a key role in the MODELHealth (MOdular DEep Learning Platform for HEALTHcare) research program, which was funded by the Operational Programme "Competitiveness, Entrepreneurship and Innovation" 2014-2020 (EPAnEK), Horizon 2020.
Mr. Stavros Pitoglou is the Chief Technical Officer of CSSA. He has established and leads the R&D department of CSSA. He holds a BSc in Physics from the University of Patras and is a PhD candidate in the Biomedical Engineering Laboratory of the National Technical University of Athens. He is a certified HL7 Control Specialist by the HL7 International Organization. He has served as a project director or senior project manager and successfully administered several large-scale projects in the fields of Health IT and Medical Informatics as well as Public Institutions Enterprise Resource Management, including the implementation of European projects under the Third European Community Support Framework and the Hellenic National Strategic Reference Framework. He has been the coordinator of the MODELHealth project.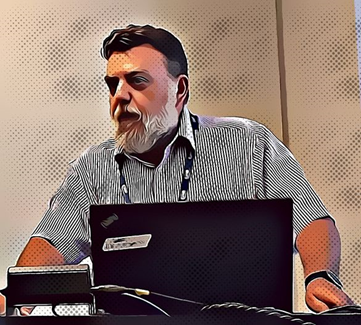 Dr. Arianna Filntisi graduated from the School of Electrical and Computer Engineering of the National Technical University of Athens, with a specialization in Computer Engineering and Biomedical Engineering. She completed her PhD studies in 2018, the object of her thesis being the development of techniques for the processing of data in anticancer therapy and metabolomics. She has been working as a researcher and software engineer in CSSA since November 2019.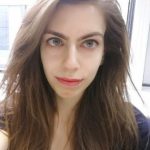 Mr. John-Andreas Philippas is a software engineer specializing in medical applications, and has been working in CSSA since 2013. He has graduated from the Technological Educational Institute of Athens, Faculty of Biomedical Engineering Technology,  specializing in Medicine Information Technology. He is an expert in the application of new technologies to the products and services provided by the Company.

Mr. Michalis Zafiriou is the Technical Support manager of Computer Solutions, where he has worked since 2003. Mr. Zafiriou holds a degree in Computer Systems Analysis and Design. He has an extensive experience in the management and implementation of educational programs and the development of educational materials on the subject of Enterprise Software. He has been involved in the support and maintenance in dozens of public hospitals, private clinics, and diagnostic centers.